Siddhi Developers & Construction
Solapur. 

Open Plots
Open spaces available at your desired locations

Construction
We help you construct your dream home

Design
Your plans… Our Designs…
About Siddihi Developers & Construction
रामचंद्र कबाडे व संजीवकुमार कांबळे आम्ही दोघांनी रियल इस्टेट क्षेत्रात काम करण्याचे सुस्पष्ट ध्येय ठरवून 'सिद्धी डेव्हलपर्स अँड कन्स्ट्रकशन्स' या फर्मची स्थापना केली. रियल इस्टेट क्षेत्रात काम करण्याच्या आमच्या आकांक्षांना सर्वक्षेत्रातील मित्रमंडळी व शुभचिंतकांनी शुभेच्छा दिल्या. त्या शुभेच्छांच्या बळावर आम्ही हा व्यवसाय सोलापुरात करण्याचे ठरवले आणि दि. ७ जून २०१५ रोजी आमच्या नव्या व्यवसायाची सुरुवात केली. व्यावसायिकता, नियमितता, प्रबळ इच्छाशक्ती, कठोर परिश्रम व व्यवसायाप्रति असणारा प्रामाणिकपणा आणि पारदर्शकता हे गुण सुरुवातीपासून जपलेले आहेत. या बळावर अगदी अल्पावधीतच 'सिद्धी डेव्हलपर्स अँड कन्स्ट्रकशन्स'ला ग्राहकांनी उत्तम प्रतिसाद दिला. ग्राहक व हितचिंतकांनी आमच्यावर टाकलेला विश्वास आम्ही सार्थ ठरविला. त्यातूनच आम्हास आजपर्यंत सोलापूर शहराच्या चारही दिशेला जवळपास १५ प्रकल्पांमधून १००० हून अधिक समाधानी ग्राहक लाभले… हा आमच्यावरील विश्वास यापुढेही अखंड रहावा… या अपेक्षा…
It is said that coming together is a beginning, staying together is progress and working together is success. We, Mr. Ramchandra Kabade and Mr. Sanjeevkumar Kamble came together with a common goal in mind of working in the field of Real Estate. We have been working on it and today we proudly present 'Siddhi Developers and Constructions', the now renowned firm as our success.
Our first preference for starting this firm was our birthplace, tha land of Siddheshwara, The holy city of Solapur. The success of Siddhi Developers and Constructions has been a collective result of our sincere hard work coupled with our principles of commitment, dedication and honesty. Customer's trust has always been our topmost priority. Siddhi is a brand today the reason being a community of happy customers we have built over the period of time that trusts our firm with all their heart for all of their real estate needs. Our firm has recently completed a landmark of 5 years in this business.
We have open plots available all over the city of Solapur and in the outskirts as well. Our sights are located at prime locations such as Solapur-Pune Highway, Solapur-Barshi road, Solapur-Akkalkot road and Dongaon road etc. Sights are loaded with all the necessary amenities and are the close vicinity of the nearby landmarks. Do give us a visit if you are planning your residence on your own land.
For any kind of queries, do fill our enquiry form or you can call us at: 9890 544 177 / 9271008144 and we will get back to you.
Included Facilities
Internal Roads, Electricity & Water Supply, Street Lights, Wall Compound and Garden, Separate 7/12 Extract, NA Clear Title, Legal Advocate Report.
Premium Locations
Prime locations all over the city and city's outskirts with good connectivity to major cities
High Quality Construction Management
Assisting Staff, Working with skilled architects, Trained field workers, Periodic maintenance.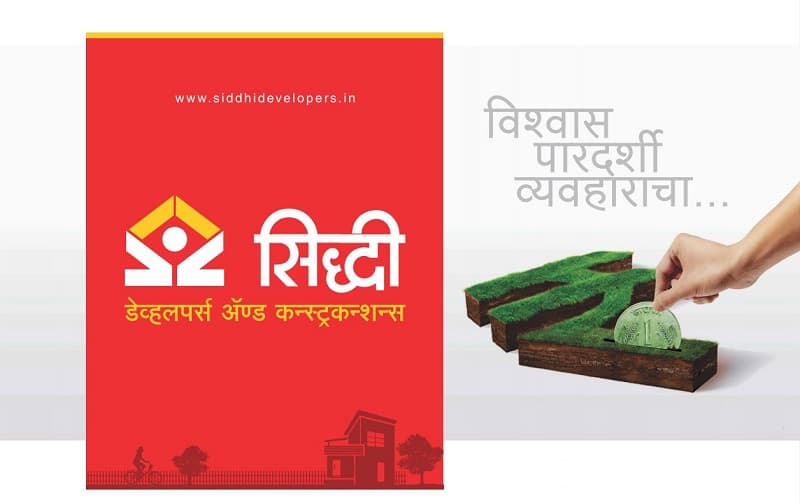 Shop No. 13, Crossroads Building, Old Puna Naka, Solapur 413002